Regular price
Sale price
$29.00 USD
Unit price
per
Sale
Sold out
Meet the new fall essential: our Pumpkin Spice Online Cookie Decorating Class! Become the envy of all your friends as you master the art of baking and decorating pumpkin spice latte-themed cookies! All without leaving the comfort of your own home! Consider this season's trendiest accessory - a masterpiece in edible art! #PumpkinSpiceLife
This class is considered beginner OR advanced beginner because while the designs are simple, there is still a lot that can be learned from the techniques and execution! This set is all about the color palette, textures and getting that consistency just right for the application. The sweater technique is such a versatile technique to learn as well. 
***
This 40 minute class recording is delivered as if it was a live class, so you're transported right into my energy and will finish the class having completed the entire set of cookies.
By purchasing the class, you'll have access to the class recording, as well as a 43 page workbook to make this cookie journey as seamless and fun as possible. 
You will learn how to decorate (from start to finish) THREE cookies:
Orange sweater pumpkin
Simple white pumpkin
Pumpkin spice drink
Skills covered in this class:
One AND two consistency outline and flood
Working with tipless bags (and cutting tipless bags)
Working with sprinkles
Flooding in sections
Sweater piping technique
Wet on wet
Basic pressure piping (stems)
See below for the cutters used in this class (The workbook also provides alternative cutter options, including options from Amazon.): 
***
My classes are designed for success *no matter* how much experience you have with royal icing. Whether you've never touched it before or you've been working with royal icing for years, you are SURE to impress all of your friends and family with your edible creations thanks to my detailed instructions and warm approach! 
After purchasing the class, you will receive an email with a download link for the workbook. Included in the workbook is everything that you need to prep the icing and cookies for class, as well as the link to the class recording (housed as a private video on YouTube). 
Click here to check out FAQs for common questions about what's provided in the classes, etc.
Please note: there are no refunds, returns or exchanges, as the product (the workbook) is emailed immediately upon purchase. 
Share
View full details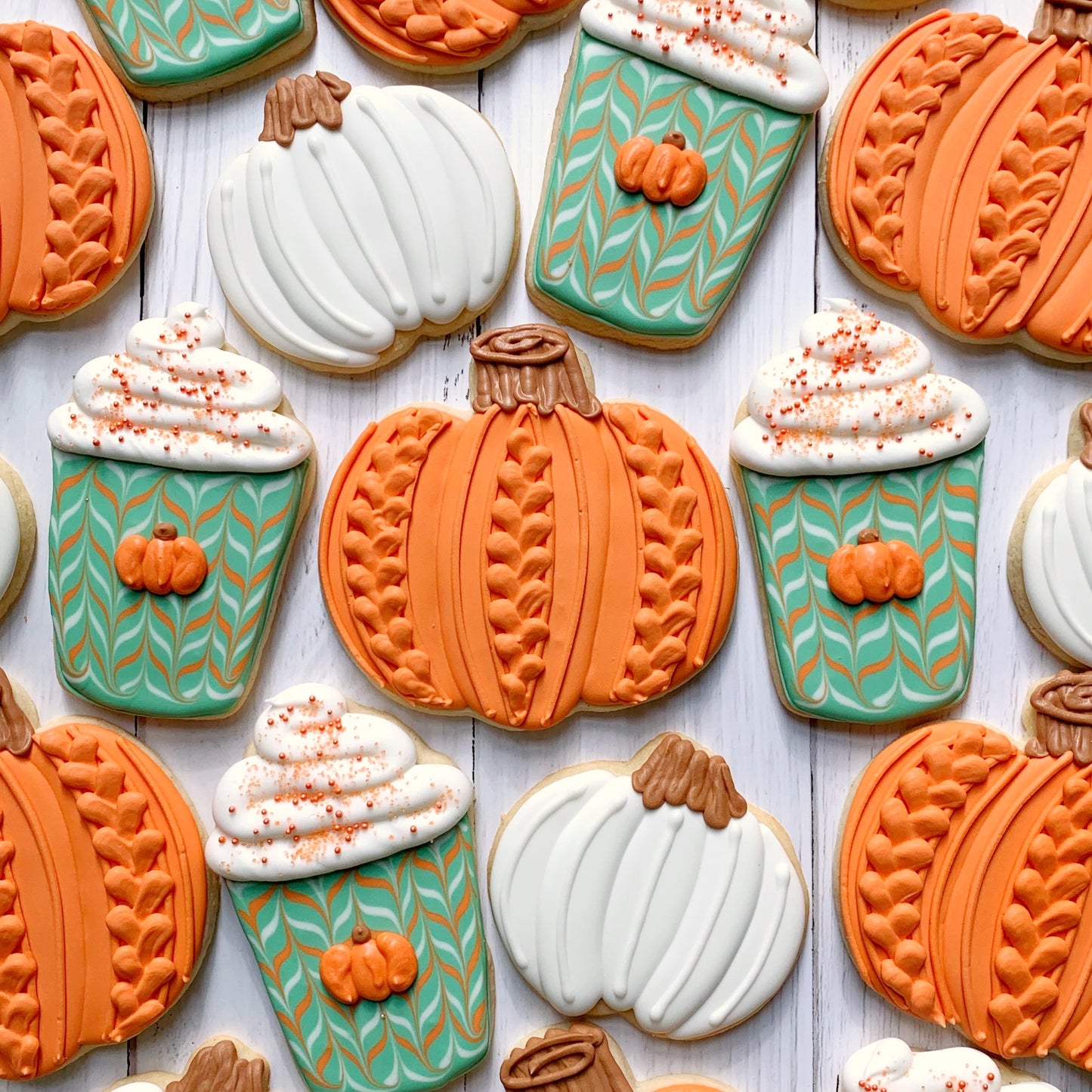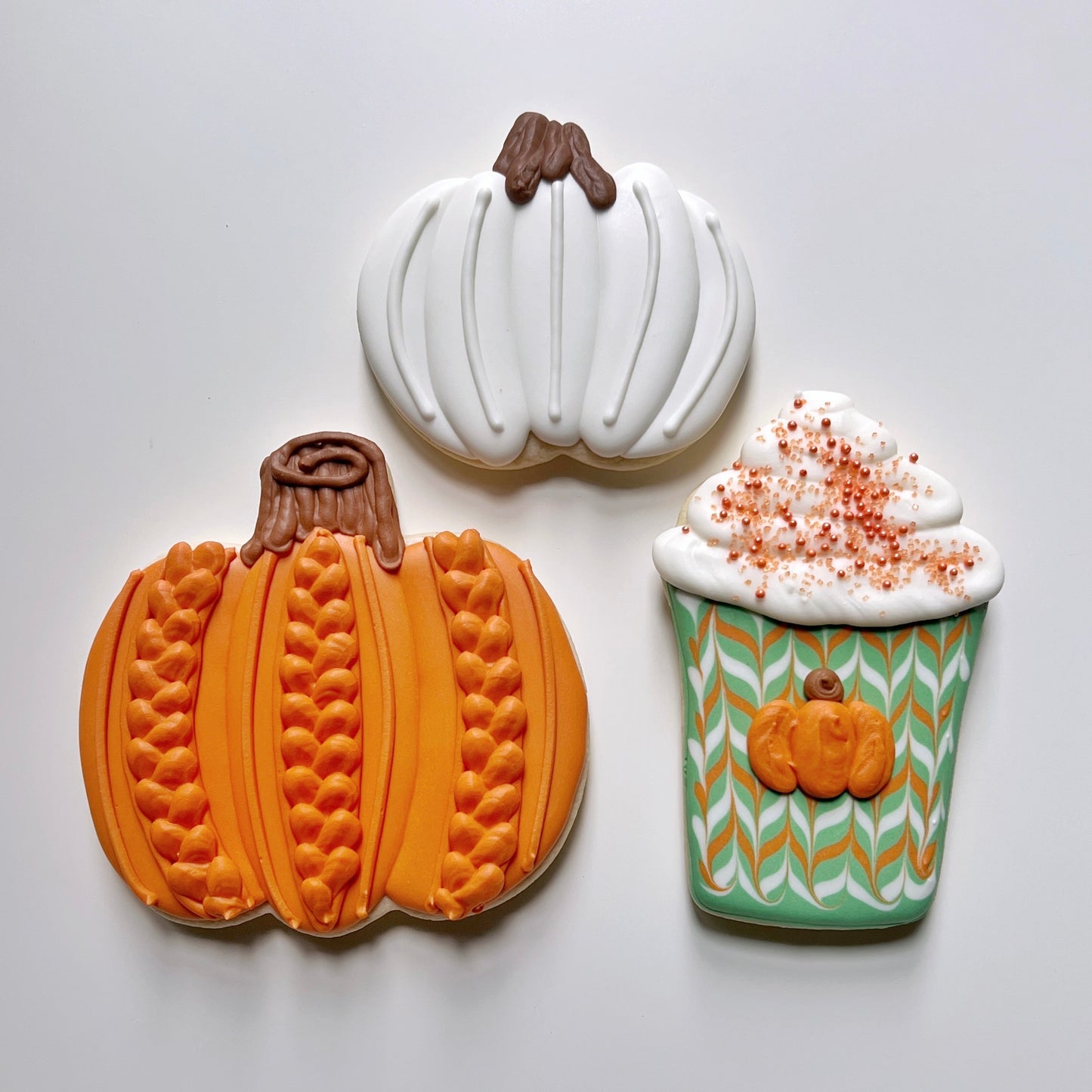 Pumpkin Spice is a win!
My first class trying some more advanced techniques and different icing consistencies and I LOVED it!! The lattes might just be my favorite - plus, I was able to repurpose them with some new colors into hot chocolates for Christmas time!
Pumpkin Spice
I loved making these cookies. I chose the next size down for the cup but after I made it I realized Grace knew best— and ordered the larger cutter for the next time I make this set! The pumpkins were fun and the cup with the wet on wet design was delightful! It's hard to eat such a beautiful cookie— I'll just have to make more next time!